RUNNING WORLD CLASS RETREATS - 2 DAY EVENT
RACV Inverloch (VICTORIA) 6th and 7th of April 2019
I've been running my own retreats and teaching as a guest presenter for others people's retreats all over the world for many years. I absolutely love them. There is something very special about spending a few days with a group of like minded people, fully immersing in a specific topic. The break troughs are amazing and incredible memories are created. They are the logical "next step" for anyone who teaches a very specific topic. Recently some of my clients asked me to teach them how to run retreats and avoid the most common mistakes. They also wanted to know how to make money out of their retreats. So I reached out to my community and found out that there were actually a lot of people who wanted to run their own retreats but they simply didn't know where to start. This got me thinking and voila, my "RUNNING WORLD CLASS RETREATS - 2 DAY EVENT" or my "RETREAT ON RUNNING RETREATS" was born.
I'm going to be running this weekend event in Inverloch, Victoria, on April 6 and 7th (Saturday and Sunday), 2019 at the RACV Inverloch - the absolute perfect venue for this kind of retreat. And as I mapped out the content, I realised just how much there is to cover, so please be ready to learn literally everything you are going to need to run your own retreats (which means I'll be working you hard).
All of the information about the retreat can be found on this page, starting with the content we will be covering over the two days. As you can tell, it's incredibly comprehensive. Accommodation options and the event costings are all here and of course, if want to book in, just follow the links at the bottom of the page.
MODULE 1 - WHY SHOULD YOU EVEN CONSIDER DOING RETREATS?
The benefits (and there are many).
The appetite for retreats at the moment.
The biggest mistakes
MODULE 2 - DOING YOUR HOMEWORK BEFORE THE EVENT
The targeted audience.
Who else is running retreats on your topics? Pricing, content, dates etc.
The right dates, days etc - look for conflicting dates, times, events etc.
MODULE 3 - THE VENUE WILL MAKE OR BREAK YOUR RETREAT
Choosing the right kind of venue - a lot more to consider than you think.
Never book a retreat without personally visiting the venue.
Do they have the right kind of event spaces for your needs?
Warning signs with venues.
Negotiating on price etc.
Getting a rate for your attendees accommodation.
Alternative accommodation options.
Do you take accommodation bookings or not?
Building a long term relationship with the venue.
What do the surroundings offer? Does this help with marketing etc?
Accommodation options and alternatives (think AirBNB, room types, prices etc).
Your accommodation at the site - what do you need? Do you even stay on site?
What happens if there is an emergency? Can the venue cope?
MODULE 4 - COMMUNICATION (PRE, DURING AND POST)
Develop a communication plan.
Set up a FB group for attendees.
Set up a SMS messaging option.
Plan an arrival get together and briefing.
Communication in the weeks preceding the event - pre event briefing, what to bring, wear etc.
Communication during the retreat.
Communication after the retreat.
MODULE 5 - CHOOSING THE RIGHT CO-HOST AND MANAGING THEM
Do you need a co-host?
Pros and cons of a co-host?
Think about more than the cost.
Get them involved early.
Manage them - no surprises for you or them.
Be clear about YOUR expectations at every level.
MODULE 6 - GETTING THE FOOD SIDE OF THINGS RIGHT
Getting more complicated every year.
Give people options - be clear about what the venue can and can't do.
Plan out meals to manage energy.
Get constant feedback.
MODULE 7 - THE MONEY SIDE OF THINGS
This is where everyone goes wrong - my financial formula for running any retreat.
Setting an event budget.
What to charge and how to get paid?
How to make money out of your retreats?
Offering discounts, payment options etc.
Don't book the flights or the accommodation.
Look to value add in a cost effective way.
Your booking system - build your own or use a platform.
MODULE 8 - GIFTS AND THE ELEMENT OF SURPRISE

Event gifts - going the extra mile.
When to give them out and how to give them out.
Other ways to surprise the attendees.
MODULE 9 - MARKETING YOUR RETREAT
Branding the retreat.
Have an information webinar.
Promotional material.
Using videos.
Platforms to promote.
Marketing time line.
Partnership opportunities.
MODULE 10 - MANAGING YOUR DELEGATES
Screening the people who can attend.
Managing them during the retreat.
Planning for any emergency scenarios.
Treating everyone as equal.
Making it special for everyone individually.
Monitoring - make sure no one falls behind.
MODULE 11 - CREW AND SUPPORT STAFF
Do you need crew?
Communicating expectations with them ahead of time?
Daily briefings/daily expectations.
Rewarding your crew.
Uniforms etc.
MODULE 12 - INSURANCE
Be very aware of the risks and the need for insurance.
Prevention is the best option.
Specialist retreat insurance may be required. Where to find it?
MODULE 13 - RETREAT RESOURCES
Workbooks.
Your presentations.
Certificates.
Set up a follow up page.
MODULE 14 - PLANNING FOR CONTINGENCIES
Be prepared - really prepared.
Have the hard conversations with the venue.
Know where to find a Doctor any time day or night.
Give a detailed briefing.
MODULE 15 - MANAGING YOURSELF AS HOST
Be really prepared ahead of time.
Arrive early, plenty of time to prepare and rest.
Stay after to review, ponder and recharge.
Eat well, avoid alcohol.
MODULE 16 - MANAGING ENERGY OVER THE DURATION OF THE RETREAT
Start with an energetic event map.
Day to day energetic managing.
Managing your energy.
MODULE 17 - PRODUCT ARCHITECTURE
What will you sell?
What other income streams could you create?
Partnerships
Get sponsorship
MODULE 18 - PHOTOS AND VIDEOS
Documenting each retreat
What equipment do you need?
Collect generic images for future marketing.
Buy high res stock images of the location.
Get images from the venue.
Get images from the surroundings.
Informal videos - capture the essence of the retreat for promotional material and for the attendees.
Video the content to create a product.
Capture testimonial videos on site.
MODULE 19 - MAPPING OUT YOUR PROGRAMME CONTENT
How I do it (everyone loves a framework).
Remember it's a retreat that needs interaction, exercises etc.
Constantly refine it.
Energetically map out the retreat.
Follow up information, programmes etc.
MODULE 20 - PAPERWORK
Contracts and agreements.
Keeping records.
The sign up process.
MODULE 21 - TECH AND AV
Allow for the unique nature of each event venue.
Internet will probably be terrible.
Back up, back up, back up.
Plan for all possible tech issues.
MODULE 22 - CHECKLISTS
Stationery
Tech requirements.
Communication
Resources and gifts
Venue
Marketing
Communication
Medical
Emergency contacts
Participant
Activities
MODULE 23 - MAKING RETREATS A PART OF YOUR BUSINESS OVER A LONGER PERIOD OF TIME
Great retreats are well planned retreats.
Plan a 12 month calendar.
Start slow - don't plan too many to begin with.
Take a CANI (constant and never ending improvement) approach. Keep reinventing your retreats.
Talk to your community - they will tell you what they want.
Sounds pretty amazing right? In fact I'm 100% positive that if you follow my advice, you will save far more than the cost of this retreat on your first retreat - and over time, you will save (and make) far more on many levels.
HOW MUCH DOES IT COST?
Now this is my first "Retreat for Retreats" so I'm going to offer it at a discounted rate. The early bird price, which is for bookings up until the 5th of March will be $1497. After that, the price will be $1895. This is for the retreat and covers programme costs and resources and morning tea, lunch and afternoon tea on both days. Please note accommodation is not included.
READY TO BOOK?
If you're ready to book in, CLICK HERE and you'll go to the booking page.
WHAT ARE THE ACCOMMODATION OPTIONS?
At the RACV Inverloch - thereare a range of room types to choose from. We have negotiated the following rates if you wish to stay at the resort.
Resort Room - $272.00 per night including 1 x Buffet breakfast ($299.00 for 2 breakfasts daily)
Ocean View Room - $314.00 per night including 1 x Buffet breakfast ($341.00 for 2 breakfasts daily)
Premium Ocean View Room - $346.00 per night including 1 x Buffet breakfast ($372.00 for 2 breakfast daily)
PLEASE NOTE THIS IS A BUSY RESORT THAT TENDS TO FILL QUICKLY SO BOOK EARLY.
To book your room please call the resort directly, on 03 5674 0000 and let them know you are doing an Andrew Griffiths Retreat to access those fixed rates. RACV Inverloch Resort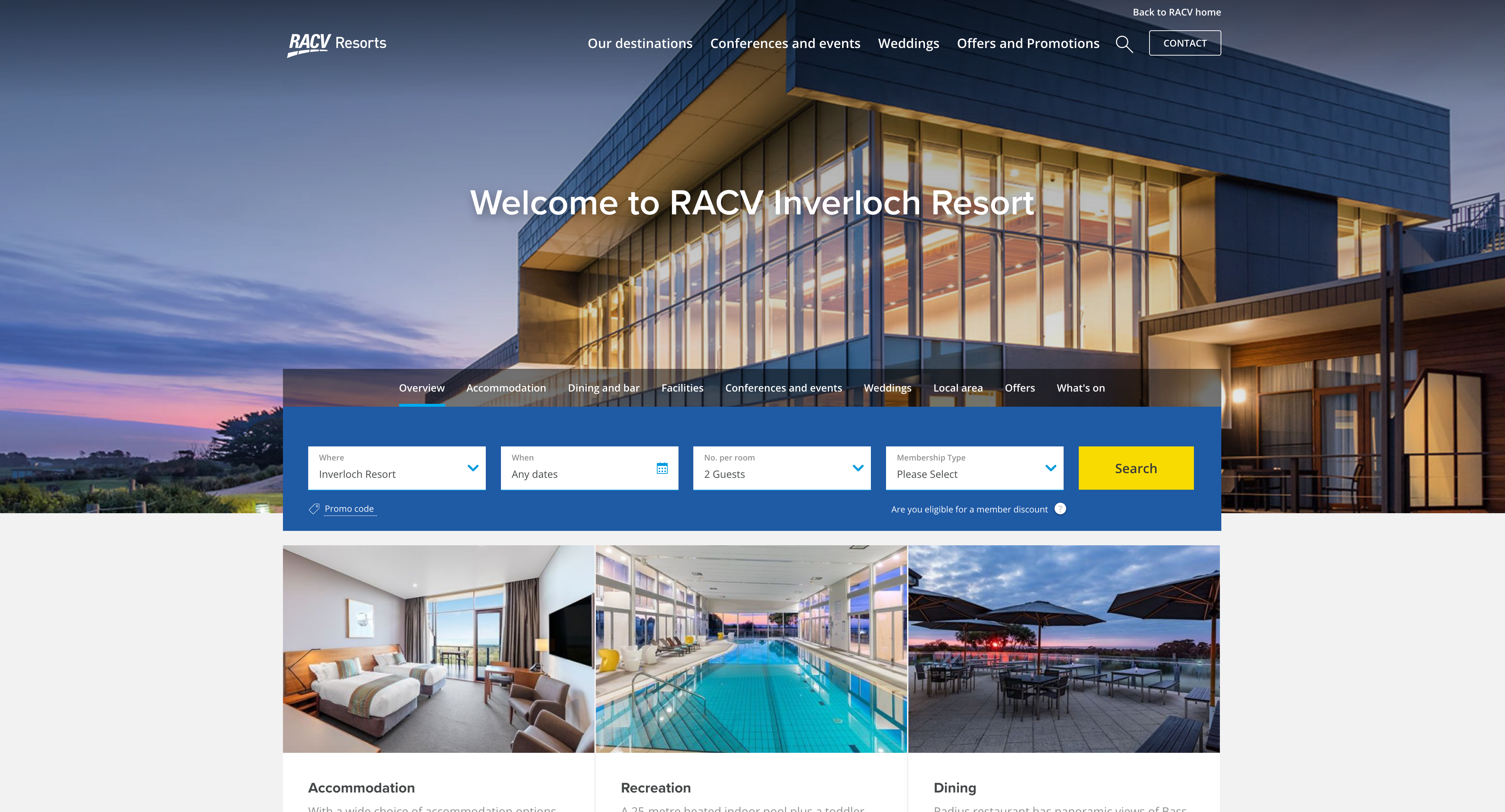 Other Accommodation Options - there are lots of great Airb BnB houses to rent as well. These are very cost effective and should suit all prices ranges. Please note though that they will book out quickly and you also want to check your location to make sure you are actually staying in Inverloch or close to Inverloch. When I searched Air BnB some places came up that were an hours drive away.
ABOUT INVERLOCH

Inverloch is a beautiful little town, about 2 hours drive from Melbourne via the South Gippsland and Bass Highways. It has great cafes, a few motels, chemist, doctor and a few restaurants. The population of Inverloch is only about 5000 people, but is swells up to 20,000 plus in summer. It's simple, quiet and perfect for a retreat.
READY TO BOOK?
If you're ready to book in, CLICK HERE and you'll go to the booking page.
And here are a few photos from my retreats, just to get a bit of a feel for what they are like. Enjoy.