THURSDAY MARCH 14 to SUNDAY MARCH 17th, 2019 INVERLOCH, VICTORIA

ABOUT SPEAKER 2.0 RETREAT
I'm so excited about running my first round of retreats in Victoria - and Inverloch is the perfect destination. I found this beautiful little town when I was invited to speak at a fabulous event for the Southern Womens Business Network. Nestled on the coast on the way to Wilsons Promontory, I knew this was the home of my Victorian retreats the minute I arrived. Right on the beach, with awesome facilities and stunning views, everything said this place is perfect for retreats.
For those of you who may not know me, my name is Andrew Griffiths and I've been a professional speaker for many years. In fact if I look back at my very first business, teaching people to SCUBA dive at the age of 18, I was a presenter. For well over 30 years I have travelled the planet presenting on many different topics. I have invested hundreds of thousands of dollars, and countless hours to become the best presenter I can possibly be and to be what I consider, a world class speaker.
Today I am on the speaking circuit. My client list is big and diverse including the likes of HP, CBS, L'Oreal, European Union, Telstra, St George Bank, Optus, Hertz, LJ Hooker, Remax, ING, Newscorp and hundreds of other organisations. I've built a strong reputation as a professional speaker because I take my speaking seriously and I am absolutely committed to being the very best I can possibly be.
I've been teaching others to become professional speakers for some time now. This started with teaching basic speaking skills, right through to teaching people about the business of being a professional speaker (and isn't that a big topic). Several years back I decided to start running 4 day retreats, and they have been incredibly well received. Up until recently, I've run them in Bali, but I had so many people living in Australia asking me to do the retreats here that I finally decided it was time.
Speaker 2.0 is a big retreat. Over 4 days I cover a lot of ground, all designed to give you a pile information, skills and advice to take your speaking abilities to a whole new level. The group size will be small, capped at 15 people to ensure that everyone attending can get one on one time with me. I want to make absolutely certain that you leave Inverloch with a very clear and detailed plan of attack to help you grow your speaker business.
If this sounds like something you are interested in, please take a few minutes to watch the video below. You will see a pile of testimonials from people who have attended my Speaker 2.0 in Bali, so you will get the drift about what we cover. All of the relevant information can be found on this page and the booking links are at the bottom of the page.
I would love to see you at SPEAKER 2.0 in Inverloch. It will be the defining event in your speaker career.
Cheers,
Andrew Griffiths

WHO IS THIS RETREAT FOR?

This retreat is perfect for anyone serious about taking their speaking career to the next level. It is really focused on people who want to be professional speakers, or perhaps people who are professional speakers already who are looking to improve their skills and grow their business. That said I've had plenty of brand new speakers come along, keen to start their speaking careers on solid foundations. I've had all kinds of professions join Speaker 2.0, from doctors to futurists, from authors to healers and everything in between. So wherever you are at, rest assured, you will get enormous value out of attending this retreat.

WHERE WILL IT BE HELD?

SPEAKER 2.0 will be held at the stunning RACV Inverloch Resort. Our training room overlooks the ocean and as the resort is beachfront, with lots of parklands and walks, it's not only peaceful but also perfect for immersing yourself in all things speakerish.
DATES AND TIMES?
The retreat runs on the following days and times:
Thursday 14th March 8.30am - 4.00pm
Friday 15th March 8.30am - 4.00pm
Saturday 16th March November 8.30am - 4.00pm
Sunday 17th March7.30am - 4.00pm (filming day and graduation).
WHAT ARE THE ACCOMMODATION OPTIONS?
At the RACV Inverloch - there are a range of room types to choose from. We have negotiated the following rates if you wish to stay at the resort.
Resort Room - $272.00 per night including 1 x Buffet breakfast ($299.00 for 2 breakfasts daily)
Ocean View Room - $314.00 per night including 1 x Buffet breakfast ($341.00 for 2 breakfasts daily)
Premium Ocean View Room - $346.00 per night including 1 x Buffet breakfast ($372.00 for 2 breakfast daily)
PLEASE NOTE THIS IS A BUSY RESORT THAT TENDS TO FILL QUICKLY SO BOOK EARLY. To book your room please call the resort directly, on 03 5674 0000 and let them know you are doing an Andrew Griffiths Retreat to access those fixed rates. RACV Inverloch Resort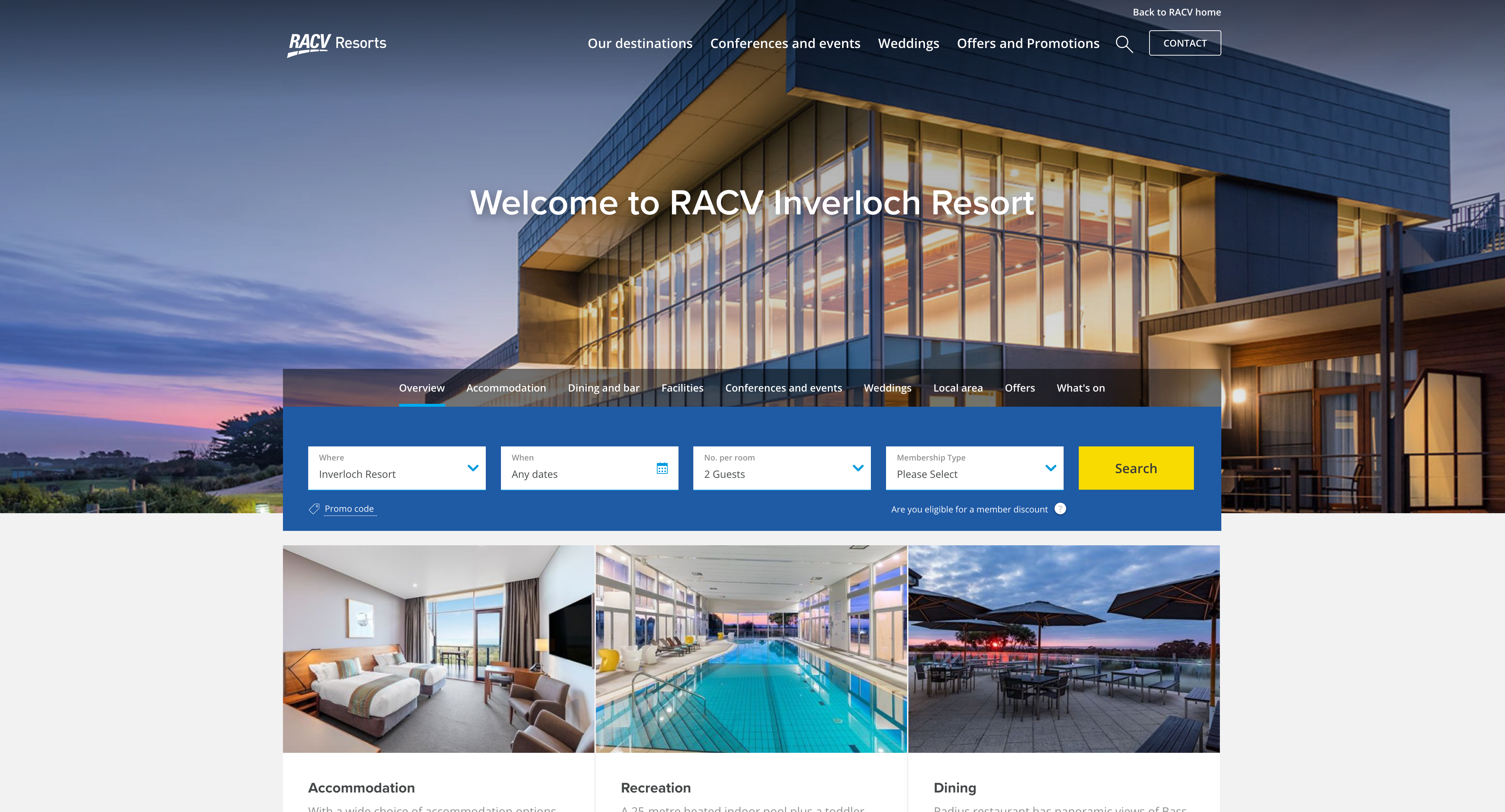 Other Accommodation Options - there are lots of great Airb BnB houses to rent as well. These are very cost effective and should suit all prices ranges. Please note though that they will book out quickly and you also want to check your location to make sure you are actually staying in Inverloch or close to Inverloch. When I searched Air BnB some places came up that were an hours drive away.
ABOUT INVERLOCH

Inverloch is a beautiful little town, about 2 hours drive from Melbourne via the South Gippsland and Bass Highways. It has great cafes, a few motels, chemist, doctor and a few restuarants. The population of Inverloch is only about 5000 people, but is swells up to 20,000 plus in summer. It's simple, quiet and perfect for a retreat.
WHAT ARE WE GOING TO BE COVERING?
Well as per usual, I've packed a lot into these days. I am absolutely committed to giving you all of the skills and knowledge that you are going to need to be truly successful as a Speaker. The following schedule should give you a pretty good idea of what we will be covering.
MODULE 1 - The Proven "10 Step Framework' For Developing Any Presentation For Any Situation
In the past 5 years I have trained almost 500 people on how to use this highly effective framework. It shows the real difference between being a speaker and being a world class speaker in terms of preparation, research, slide development, audience engagement and delivery. Once you know this framework, and you apply it to every speaking scenario, you will already be miles ahead of the average speaker.
MODULE 2 - Developing Your "Signature Keynote" Presentation
All speakers need to have their own "Signature Keynote". I will teach you how to map this out, how to structure it, how to break it into chunks to make it easier to learn, how to ensure that it flows correctly and how to deliver it for maximum impact. The process I have developed for planning a signature keynote is really simple, highly organised and once learnt, easy to apply for all future presentations that you have to prepare.
MODULE 3 - Storytelling For Speakers
There is no doubt that storytelling is vital for great speakers - in fact it is the most important aspect of any presentation in my opinion. I'm going to explore storytelling, teach you how to get your stories out, how to deliver them, how to avoid the most common mistakes and best of all, how to really engage your audience with any story you tell. I love teaching this module - become an exceptional storyteller and you can't help but become a sought after speaker, regardless of your topic.
MODULE 4 - The Business of Being a Professional Speaker
This is where the rubber hits the road - the business side of things. I've run a one day workshop on this topic and everyone attending the retreat will get access to complete online programme. I want to spend our time mapping out your business plan. What will you charge, how will you market yourself, how will you differentiate yourself, what will your chosen topics be and so much more? This is an exciting part of the retreat, basically we are developing your speaker business for the coming years.
MODULE 5 - Advanced Audience Engagement and Delivery Techniques
You might have the greatest topic of all to present on, but it amounts to little if you can't connect and engage your audience. Yes, the storytelling will certainly help, but engaging is all about delivery and this is a science that I have been working on for decades. Great presenters, and I do mean great, make it look so easy. Nothing is if course further from the truth. I'm going to show you how to engage in ways that you never imagined possible and these are the skills that will get your clients raving about you.
MODULE 6 - Surviving and Thriving as a Professional Speaker
Being a professional speaker is not an easy road to travel. It can take a toll on you physically, it can be tough to stay relevant over a long period of time, it can have its moments when it seems like everywhere you turn there is a new speaker, talking on your topic and prepared to do it for nothing. We need to have some very clear strategies for not just surviving as professional speakers, but thriving. I've got some very practical tips, ideas and strategies to help you build a long and successful career as a speaker.
As well as these 6 core modules we will be doing other smaller topics including shooting videos, health and well-being as a speaker, conducting webinars, sitting on panels, technical resources, managing your voice and more. These topics will be discussed in more informal sessions conducted over the 4 day period.
On the last day everyone delivers their 15 minute presentation - which will be filmed (and a copy of your presentation given to you).
NOTE: This content agenda may change during the retreat. We cover a lot of ground so come prepared to learn.
HOW MUCH DOES THE RETREAT COST (AND THERE ARE ONLY 15 SPACES AVAILABLE)?

The retreat fee is $2995.00. I'm only making room for 15 people for this event, to ensure we all get to spend some one on one time together over the 4 days (please note this does not include accommodation or airfares). And as a speaker, building a business around your speaking, this should be a tax deductible expense for you.
You will also get a pile of resources to use both during and after the retreat.

CLICK HERE to book your spot at the retreat now. Payment can be made by credit card or paypal and an invoice will automatically be issued. Once it is full, I will be closing the bookings, so don't delay.
MY 100% MONEY BACK GUARANTEE

If you don't get absolute value out of this retreat, and by this I mean all of the knowledge and expertise you could possibly need to become a successful speaker, I will give you your money back.
NEED TO KNOW ANYTHING ELSE?

If you have any other questions, please don't hesitate to drop me a line directly - email/ag)(andrewgriffiths.com.au.
READY TO BOOK?
CLICK HERE to book your spot at the retreat now.
And here are a few photos from my retreats, just to get a bit of a feel for what they are like. Enjoy.
CLICK HERE to book your spot at the retreat now.