THURSDAY 27th of February - SUNDAY 1st MARCH, 2020

WHERE YOU ARE IN YOUR SPEAKER TRAJECTORY?
My Speaker 3.0 retreat has been a while in the making. It is the next step after Speaker 2.0 and it has been designed for people ready to invest in their speaker career. The focus of Speaker 3.0 is very much on ramping up your speaker skills through high-level learning and intensive practical application. Over 4 days we are going to deep dive and workshop the essential elements that will hone your speaker stagecraft and really differentiate you from other speakers. We will be focusing on creating extraordinary openings and closings, master storytelling, own energetic mapping, workshop your product architecture, your slide decks (world-class or nothing in my view) and so much more. Does this sound like you?
WHY I DEVELOPED SPEAKER 3.0?
One thing that has helped me to become a global speaker and stay speaking for so long, is my commitment to constant growth and development. That means I have to keep developing training for the people I'm helping to become professional speakers, otherwise I'm not talking the talk and walking the walk. I've worked with many people to get them to a certain level, but this retreat is about taking you to the next level. And it's time to really focus on helping you to become the best speaker you can be. I want to spend 4 days honing your skillset, pushing you hard to rehearse, to try new things, to think creatively, to master the skills that need mastering. And to say I'm excited about this is the understatement of the year.
JUST IN CASE YOU DON'T KNOW ME
Most of the people seeing this know who I am and the fact that I've been a professional speaker for many years. But for those who don't know me, very briefly, I've been a professional speaker in some form, all of my working life. But specifically, I've been a keynote speaker for the past 20 years. I've delivered over 500 keynotes in 25 countries, everywhere from Japan to Iran. My clients include organisations such as the European Union, CBS, Hewlett Packard, Telstra, Hertz and so many more. I've been training speakers to develop their speaking skills and their speaker businesses for the past 10 years and I've worked with thousands of people. Anyone who has worked with me will attest to exactly what I bring to the table. Today I'm more active as a professional speaker than ever, so I'm sharing current, real-time advice about speaking, not stuff from twenty years. I actively run my own workshops, retreats, events, online events and really presenting in every form imaginable.
WHO CAN DO SPEAKER 3.0?
Now, Speaker 3.0 is not for new speakers. As a minimum, you have to have done my Speaker 2.0 four day programme. Or at least currently be speaking as either part of your work or your business. If you're not sure if you qualify - you can reach out to either Darren Finkelstein or myself for a chat to see if you qualify.
WHAT ARE WE GOING TO COVER?
This is going to be a very hands-on retreat - and a very practical retreat. The modules we are going to dive deeply on include -


MODULE 1 - IS YOUR CONTENT REALLY HITTING THE MARK?
Audiences around the world are becoming more and more demanding. Is your content not only appealing but is it stacking up against what people want to hear?
MODULE 2 - LET'S DO A VERY DEEP DIVE ON MY UNIQUE PRESENTATION FRAMEWORK
A deep dive on every aspect of my unique PRESENTATION framework. Those of you who are using it know just how powerful this framework is, time to get serious about it.


MODULE 3 - MASTERING YOUR OPENINGS AND CLOSINGS
How we start and finish our presentations has a huge impact on audience engagement and the success of our presentations overall. We are going to do a lot of work on mastering your openings and closings, both in theory and in practice.

MODULE 4 - TAKING YOUR STORYTELLING TO A WHOLE NEW LEVEL
OK, you get the importance of telling stories, but how well do you really tell them? My guess is that there is room to improve. I'm going to work with you take your storytelling to a whole new level - and you're going to be able to apply this process to every story you tell from here on.

MODULE 5 - PRODUCT ARCHITECTURE
This lets so many Speakers down - they have nothing to sell. Or what they are selling isn't what their customer want. We are going to workshop your product architecture, stress test it and get very detailed and specific. If you don't have a decent product architecture how on earth are you going to make money as a speaker?

MODULE 6 - SLIDE DECKS 3.0
Are you happy with your visuals? Is Powerpoint a friend or foe? You are going to revamp your slides decks by learning a few simple skills - and some graphic design elements. Again, this is hands-on. I need you to submit one of your presentations ahead of the retreat and I'm going to give specific one on one advice to take your slides decks to world-class levels.

MODULE 7 - MARKETING YOURSELF AS A SPEAKER
This is a topic that stumps so many speakers. Time to get serious, develop a strategy and make it happen. Marketing yourself as a speaker isn't rocket science - it's routine and rituals. And I'll share lots of practical information here.

BONUS - Everyone attending Speaker 3.0 will get a one to one, 30-minute private fashion styling session with the lovely Lalita Lowe, Personal Fashion Stylist. This will help you to develop your Speaker style and uniform. What you wear on stage is only part of the story, as speakers we have 7 uniforms that we need. Lalita will help you get clear on your most important one first - your keynote event uniform.
THE VENUE AND ACCOMMODATION OPTIONS?
If you haven't been to one of my retreats at the RACV in Inverloch, you're going to love it. This is great venue, only about 1.5 hours from Melbourne, in a beautiful seaside community.
At the RACV Inverloch - there are a range of room types to choose from. We have negotiated the following rates if you wish to stay at the resort.
Resort Room - approx $300.00 per night
Ocean View Room - $314.00 per night
Premium Ocean View Room - $346.00 per night
PLEASE NOTE THIS IS A BUSY RESORT THAT TENDS TO FILL QUICKLY SO BOOK EARLY.
To book your room please call the resort directly, on 03 5674 0000 and let them know you are doing an Andrew Griffiths Retreat to access those fixed rates. RACV Inverloch Resort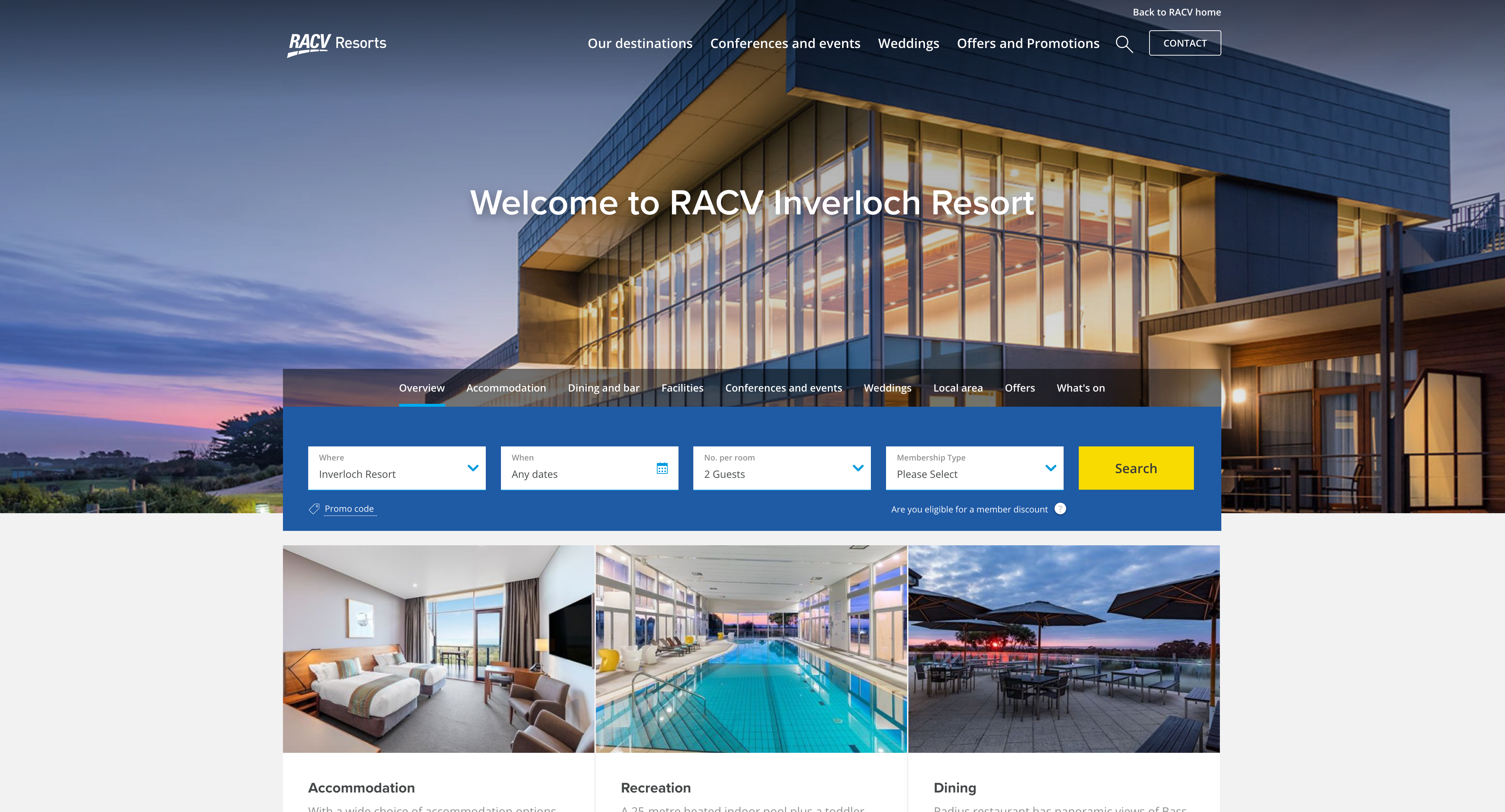 Other Accommodation Options - there are lots of great Airb BnB houses to rent as well. These are very cost-effective and should suit all prices ranges. Please note though that they will book out quickly and you also want to check your location to make sure you are actually staying in Inverloch or close to Inverloch. When I searched Air BnB some places came up that were an hours drive away.
ABOUT INVERLOCH

Inverloch is a beautiful little town, about 1.5 to 2 hours drive from Melbourne via the South Gippsland and Bass Highways. It has great cafes, a few motels, chemist, doctor and a few restaurants. The population of Inverloch is only about 5000 people but it swells up to 20,000 plus in summer. It's simple, quiet and perfect for a retreat.
DATES AND TIMES?
The retreat is in February 2020, starting on Thursday the 27th of February and finishing on Sunday the 1st of March. The retreat runs on the following days and times:
Thursday February 27 - 8.30am - 5.00pm
Friday February 28 - 8.30am - 5.00pm
Saturday February 29 - 8.30am - 5.00pm
Sunday March 1 - 8.30am - 4.00pm.

THE COST?
The cost to do Speaker 3.0 is $2995.00. This covers the programme, morning, afternoon tea and lunch every day, as well as dinner on Friday night.
A FEW SURPRISES ALONG THE WAY
And as always with my retreats, you can expect a few surprises along the way. I'll let you know about these as we get closer and of course, some you will only find out about at the retreat.
WANT TO KNOW MORE?
This retreat is a little different. You have to have either done my Speaker 2.0 Retreat programme, been on my Speaker INC programme or be speaking as part of your work or business now. It's not a retreat for brand new speakers. So if you want more information or to discuss if you qualify to come along, you can talk to Darren Finkelstein via email/df)(andrewgriffiths.com.au or you can contact me at email/ag)(andrewgriffiths.com.au.
READY TO BOOK?
As always numbers are limited - we only have so much space. So if this is for you, I'd suggest that you book in ASAP. BOOK HERE NOW.

Cheers,
Andrew
And here are a few photos from my retreats, for those who haven't been on one, just to get a bit of a feel for what they are like. Enjoy.
CLICK HERE to book your spot at the retreat now.